2022-23 Physical Information
Below is information regarding Tamaqua sports physicals for the 2022-23 school year (primarily for fall sports). Please register.
Here's the link to the physical form:
https://www.tamaqua.k12.pa.us/domain/9
Please share!
Fall
sport
physicals
provided by St. Luke's Sports Medicine will be held at Panther Valley on Saturday, June 11th. Physicals will be held in the JrSr High gymnasium. The address is 912 Coal Region Way, Lansford, PA. 18232
Students must sign up on the sign-up genius below to receive a physical. Please review the available slots below and click on the button to sign up. Please note, this is for
fall
sport athletes on a first come first serve basis. There will be opportunities for winter and spring athlete
physicals
prior to those seasons. You
MUST
bring a completed PIAA CIPPE form.
We encourage students who have an established primary care physician to visit their office for a sports physical. Individuals who plan to participate in a fall sport must receive a PIAA physical on or after June 1
st
of the same calendar year to be eligible to participate.
Please share with your coaches, parents, and student-athletes.
Feel free to reach out with any questions!
Dylan M. Bradley, MS, LAT, ATC
Panther Valley JrSr High School
Sports Medicine Relationships
St. Luke's University Health Network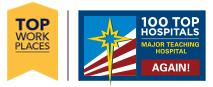 Michael W. Hromyak, Jr.
Tamaqua Athletic Director/Public Relations Coordinator
District XI AD Association - Secretary
Eastern Football Conference - President
Schuylkill League Soccer - Chairman
(O) 570-668-1901 xt 2040
,
;
(Last Modified about a minute ago)